Pampers Premium Care Taped Diapers Size 5 - 20 Baby Diapers
Sold out
Original price
Rs.4,000.00
Original price
Rs.4,000.00
-
Original price
Rs.4,000.00
Original price
Rs.4,000.00
Current price
Rs.2,750.00
Rs.2,750.00
-
Rs.2,750.00
Current price
Rs.2,750.00
Features:
SOFT & COMFORTABLE DIAPERS: All round soft and stretchy sides, gently wraps your baby in silky softness to give an extra comfortable fit and ensure your baby's skin remains soft. Protects your baby's delicate belly with a perfectly contoured fit.
BREATHABLE MATERIALS: These baby diapers contain a lotion that helps protect your baby from skin irritation and is made of breathable materials with micropores that let fresh air in and humid air out so skin can breathe freely.
QUICK DRY SYSTEM: Pampers premium care diapers feel silky soft while pulling wetness away from your baby's skin, driven by its super adsorbent quilts.
RUNNY-MESS ABSORPTION: The only diaper lined with a unique Absorb-Away Layer. Premium care baby diaper technology will pull wetness and mess away from the baby's skin to ensure even better protection from irritation.
COMFORTABLE, SUPERIOR FIT: Premium care are our most comfortable diapers constructed with cotton-like materials and soft, repositionable strips to keep the diaper perfectly fit on your baby. These diapers have stretchy belts and legs cuffs that adapt to the baby's movements for a gentle fit.
Description:
Pampers Premium Care baby diapers are soft and gentle on your baby's skin. It is a perfect fit as you ensure leak-free comfort for your little one. Designed in Pampers German labs with cotton-like softness to provide your baby with the softest touch and built-in lotion to help prevent rashes. This diaper has a special layer to absorb runny-mess and keep it away and protect your baby's delicate skin. These extra absorb channels help distribute wetness evenly for trusted dryness and less bulk. Pampers Premium Care baby diapers are with a wetness indicator that turns from yellow to blue when in contact with fluids to help parents know when it might be time to change. No wonder Pampers Premium care is the no.1 choice of mums!
Overview:Product Dimensions:
40.0 x 35.0 x 35.0 cm
Package Dimensions:
18.5 x 23.5 x 12.3 cm
Weight:
1.2KG
Shipping Weight:
0.6KG
Recommended Age:
Suitable for 0 month & above
BRAND INFORMATION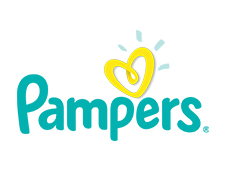 For more than 50 years, Pampers has been inspired by babies. Learn about how one man's idea for a disposable diaper changed the lives of babies around the world. Victor Mills an American chemical engineer working at Procter & Gamble Co., revolutionized child care with the invention of the disposable diaper. Pampers brand is owned by P&G which has won accolades of being consistent #1 ranking within industry on "Most Admired" list for 25 of 26 total years and for 13 years in a row.